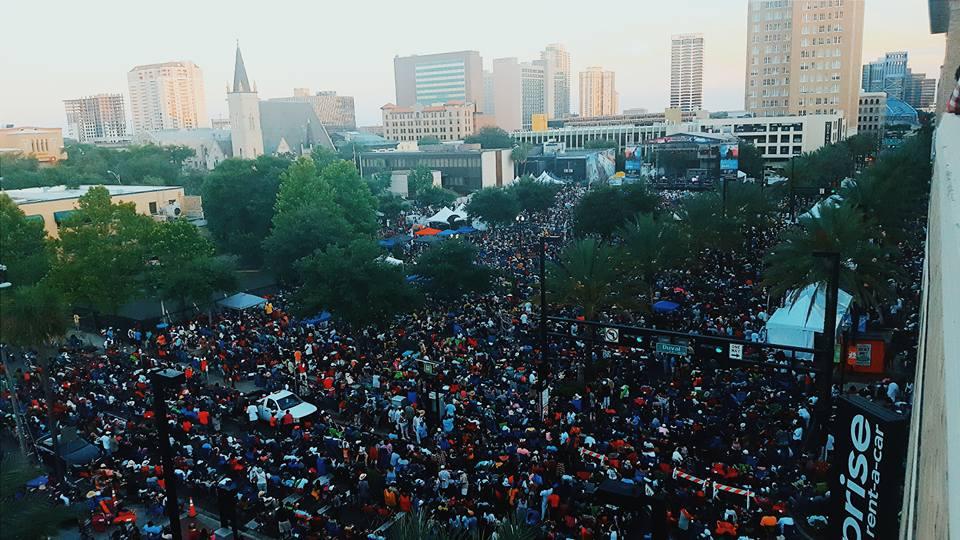 What to expect at this weekend's Jacksonville Jazz Festival
For the first time since 2009, Jacksonville will not use the Landing as a venue for the Jazz Festival, instead utilizing space in front of the courthouse. But those who plan on attending can still expect a full lineup of acts, including "after hours" performances.
The festival this year features names such as Trombone Shorty & Orleans Avenue, Dianne Reeves, Big Bad Voodoo Daddy, Vijay Iyer, The Pete Escovedo orchestra and more. Jazz Fest After Dark will return on May 25 and May 26 with an expanded footprint to 13 official host venues.
In the event of any inclement weather, check Downtown Vision's Twitter and Facebook pages or the Jazz Fest Twitter account.
"We started Jazz Fest After Dark because we wanted to give Jazz Fest attendees a reason to stay Downtown after the last acts of the day wrapped up," said Jazz Fest After Dark founder Jason Huckleberry Lewis in a release. "Live music is such a big component of Downtown's nightlife, it's the perfect opportunity to showcase local businesses while working with the Jacksonville Jazz Festival."
Though the concerts are free to the public, VIP Jazz Fest tickets are still available in several forms, with three-day passes for $359, Friday passes for $99, Saturday passes for $189 and Sunday passes for $189.
Various road closures will take effect in downtown beginning Tuesday and running through Monday. All street parking will be suspended on event roads starting Wednesday and will resume Monday. Street closures include Pearl Street from Duval Street to Forsyth Street, Duval Street from Laura Street to Ocean Street, Adams Street from Main Street to Jefferson Street, Laura Street from Forsyth Street to Church Street, Monroe Street from Pearl Street to Ocean Street and Hogan Street from Forsyth Street to Church Street.