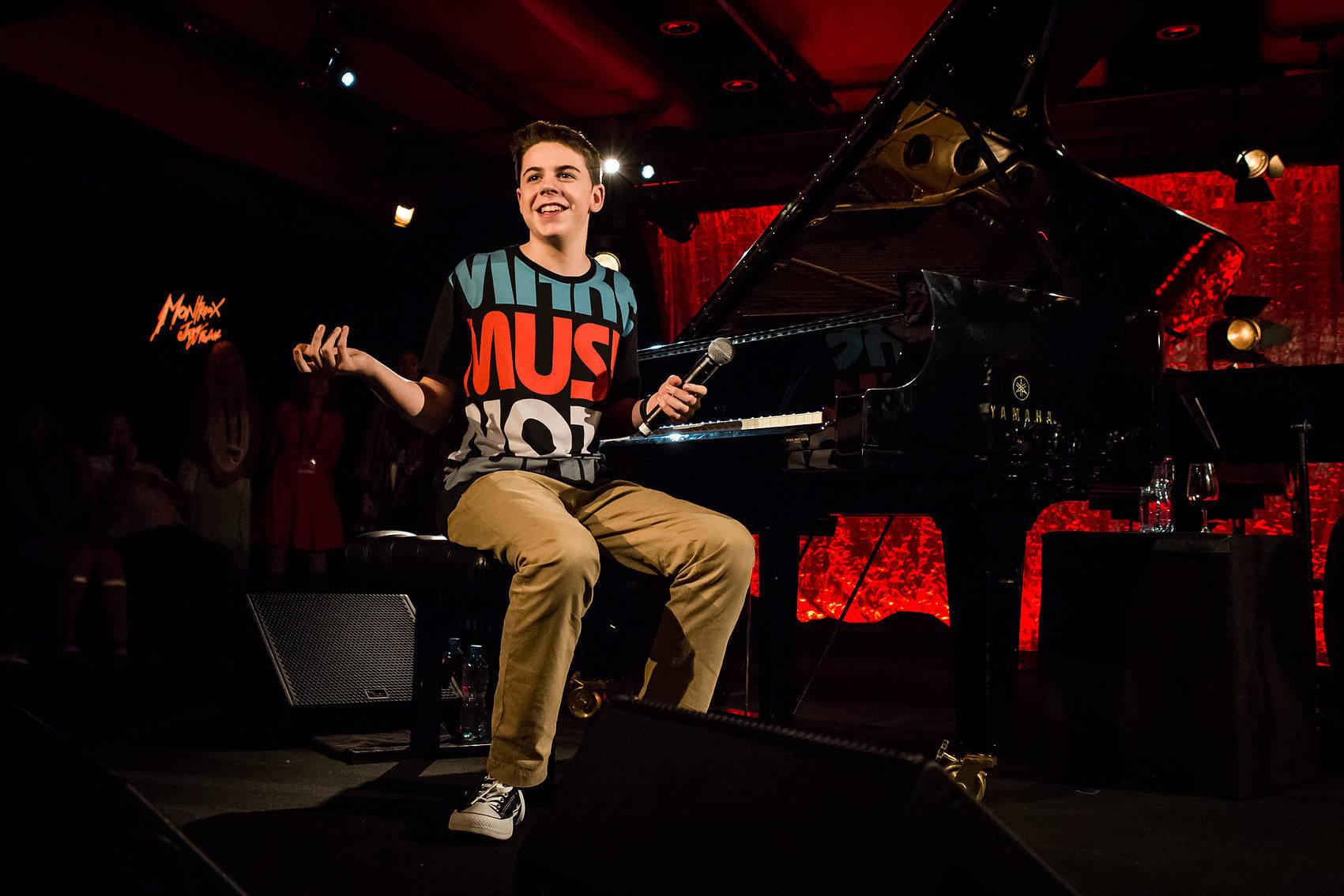 14-year-old stuns crowd, wins Jacksonville Jazz Festival Piano Competition
There was a lot familiar about the scene on the Florida Theatre stage during Thursday night's Jacksonville Jazz Piano Competition — the shiny Yamaha grand piano sitting center stage, the contestants calming their nerves before launching into their pieces, the stand-up bass and simple drum kit.
But there was also something different this year: No Noel Freidline. The jovial jazz pianist, who has hosted the competition for the last decade, was unavailable, so Courtney Lewis, music director of the Jacksonville Symphony, stepped in and did a more than capable job, even if there were fewer corny jokes than usual.
"It's my great pleasure for once not to be standing on the stage in a tux waiting to perform," Lewis said.
Esteban Castro, a 14-year-old from New Jersey, was the winner and clear crowd favorite. He was the last of the five performers to take the stage, wearing a bright green shirt while all the others played in suit jackets. He played hunched over the piano, one foot back and the stool a bit askew. His victory earned him $3,500 and a spot in the jazz festival Saturday afternoon.
Zoltan Balogh of Hungary finished second. Zach Bartholomew, a Florida State grad, placed third.
Three judges — Doug Carn and Gary Starling from Jacksonville University and Scott Giddens, who serves on the faculty at JU and the University of North Florida — sat near the front and took about 30 minutes to select the winner.
The performers each played three songs and were accompanied on two of them by a rhythm section. Bass player Dennis Marks has been the one constant over the years, playing with each contestant since 2008. He was joined this year by drummer Danny Gottlieb, who has played the piano competition several times but not since 2013.
The piano competition, which traditionally kicks off the Jacksonville Jazz Festival, dates to 1983, when it was called the Great American Jazz Piano Competition. The festival runs through Sunday, with stages at Hemming Park, The Jacksonville Landing and at the corner of Adams and Main streets. For a schedule, see Friday's Life section.